Biscuit Orange Rolls
Recipe courtesy of Mimi
Orange Coffee Cake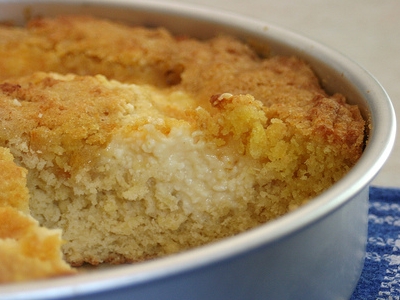 MAKES 3 - 8

1 CUP SUGAR
3 TBSP. GRATED ORANGE RIND
2 - 12 OUNCE CANS BUTTERMILK BISCUITS (JUST THE STORE BRAND INEXPENSIVE KIND)
1/3 CUP MELTED MARGARINE

ORANGE GLAZE:
1 1/2 CUPS SUGAR
1 1/2 CUP SOUR CREAM
2/3 CUP FRESH SQUEEZED ORANGE JUICE
1/2 CUP MARGARINE


COMBINE SUGAR AND 0RANGE RIND - DIP EACH BISCUIT IN MARGARINE, COAT WITH SUGAR MIXTURE -IN LIGHTLY GREASED PAN STAND ON SIDES - OVERLAPPING EDGES. BAKE AT 350 DEGREES FOR 30 MINUTES OR TILL GOLDEN.
TOP WITH ORANGE GLAZE.

Orange Glaze
BOIL 5 - 7 MINUTES

POUR ABOUT 3/4 CUP OVER EACH CAKE WHILE GLAZE & CAKE ARE HOT.

IF YOU DESIRE YOU CAN ADD SOME COCOANUT TO THE SUGAR/ORANGE RIND MIXTURE AND ALSO CAN TOAST SOME COCOANUT AND SPRINKLE ON FINISHED CAKE.