Broccoli Salad
Recipe courtesy of Mimi
Broccoli Salad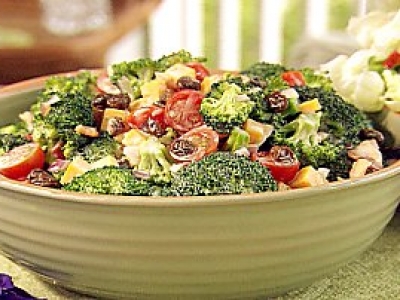 Broccoli Salad

1 bunch raw broccoli (4 - 5 cups)
1/2 cup raisins
1/2 cup chopped green onions
1/2 cup sugar
1 cup mayonnaise
2 TBSP vinegar
salt to taste
8 strips bacon fried crisp and drained and crumbled

Mix Mayo, sugar, salt, vinegar and onion. Pour over broccoli and raisins. Crumble bacon on top. Chill 30 minutes or overnight, covered.