24 Hour Lettuce Salad
Recipe courtesy of Mimi
24 Hour Lettuce Salad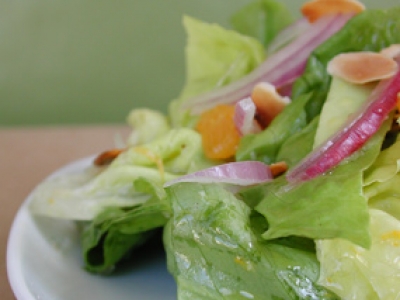 24 Hour Lettuce Salad

In a bowl:

Chop a lot of crisp lettuce
Add a layer of diced celery
Add a layer of drained frozen peas
Add a layer of purple onion slices
Sprinkle lightly with sugar
Mayonnaise or Miracle Whip
Half and Half (small amount
Cheddar cheese (grated)
Bacon Bits

Mix some Mayo or Miracle Whip with half & half for thinning. Pour over entire mixture (do not stir). Be sure all is sealed with mao mixture. Top with grated cheddar cheese and bacon bits, if desired. Cover tightly with plastic wrap. Can be stored in refrigerator and will stay crisp.