Squash Dressing
Recipe courtesy of Mimi
Squash Dressing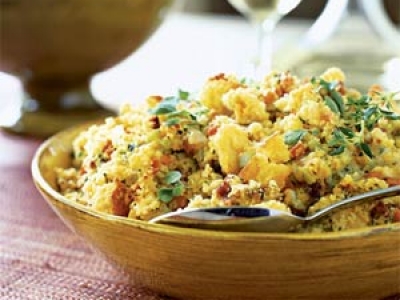 Squash Dressing

1 TBSP. butter or margarine
2 pounds yellow squash cooked with onion and salt and pepper
1/2 cup chopped green onion
4 small grated carrots
1 can cream of chicken soup
8 oz. sour cream
1/2 box herb seasoning stuffing mix mixed with 1/2 cup melted margarine

Mix everything except stuffing mix. Layer - 1/2 squash and 1/2 stuffing mix in buttered casserole dish. Bake at 375 degrees for 30 minutes. Top with grated cheese and cook 5 minutes longer.