Chocolate Pecan Pie
Recipe courtesy of Mimi
Chocolate Pecan Pie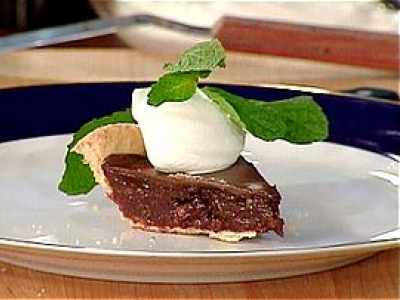 Chocolate Pecan Pie

1 pie crust unbaked
3 eggs, slightly beaten
1 cup Light or Dark Karo syrup
1/2 cup sugar
1/2 cup semi-sweet chocolate chips, melted
2 TBSP. margarine, melted
1 tsp. vanilla
1 1/2 cups pecans

In medium bowl stir eggs, corn syrup, sugar, chocolate, margarine and vanilla until well blended. Stir in pecans. Pour into pie crust-lined pan. Bake in 350 degree oven 50 to 60 minutes or until knife inserted halfway between center and edge comes out clean. Cool on wire rack.