Taco Soup
Recipe courtesy of Mimi
Taco Soup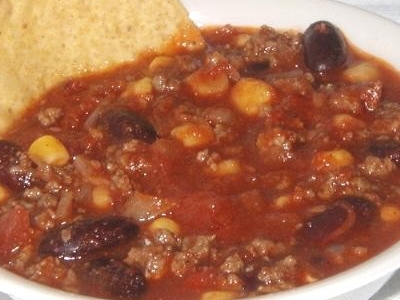 Taco Soup

1 lb. ground beef or ground turkey
1 onion

In large pot:

1 1/2 cups water
1 can green chiles (chopped) (undrained)
15 oz. can tomato sauce
3 16 oz cans Mexican chili beans (undrained)
1 can whole kernel corn (undrained)
1 16 oz. can diced tomatoes (undrained)
1 pkg. dry Ranch dressing
1 pkg. dry Taco seasoning
Cheddar cheese to grate and avocado for topping

Brown ground beef or turkey and 1 onion - drainPut all ingredients in a large pot and simmer 30 minutes to 1 hour.