Homemade Vanilla Ice Cream
Recipe courtesy of Mimi
Homemade Vanilla Ice Cream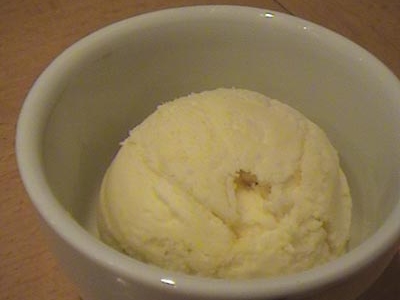 Homemade Vanilla Ice Cream

(From Stag Leap Country Inn (Bed & Breakfast) - Nacogdoches)

8 medium large eggs, whipped until light
3 large cans condensed milk - cold to icy
4 cups sugar
2 TBSP. vanilla
1 1/2 tsp. salt
2% milk

Combine eggs, condensed milk, sugar, vanilla and salt. Mixture will be light & fluffy. Pour into 6 quart ice cream freezer and fill with 2% milk.