Angel Rolls
Recipe courtesy of Mimi
Angel Rolls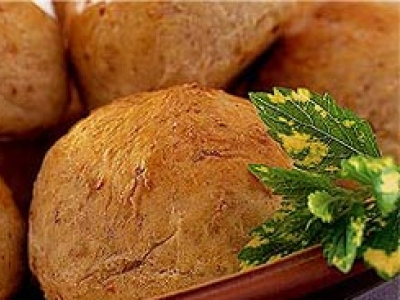 Angel Rolls

1 pkg yeast
3 TBSP. lukewarm water
2 cups buttermilk (room temp.)
5 cups flour
1 tsp. soda
3 tsp. baking powder
1/4 cup sugar
1 1/2 tsp. salt
1 cup Crisco

Mix dry ingredients, cut in Crisco - dissolve yeast in warm water and add to buttermilk at room temperature. Pour over dry ingredients and mix well with spoon. Refrigerate overnight.

Pinch off what is needed, put on lightly floured board and foll to 1/4" thickness and cut with bisquit cutter. Place touching in greased pan, brush lightly with melted butter.

Bake at 425 degrees for 15 - 20 minutes

Dough keeps about 2 weeks in refrigerator.

Do not have to let dough rise.