Pineapple Chess Pie
Recipe courtesy of Mimi
Pineapple Chess Pie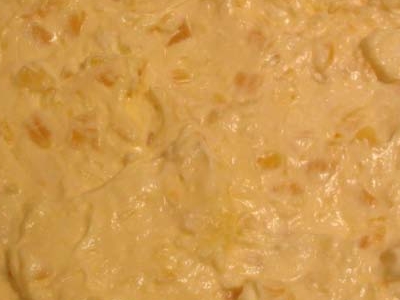 Pineapple Chess Pie

2 cups sugar
3 eggs (separated)
1/3 cup flour
dash of salt
stick of margarine (melted)
1/4 cup milk
small can crushed pineapple (juice and all)
1 tsp. vanilla

Beat egg whites seperately, combine with other ingredients. Bake in unbaked pie shell at 375 degrees for 15 minutes; then 300 degrees for 30 minutes. should shake a little when removed from oven.