Caramel Pie
Recipe courtesy of Mimi
Caramel Meringue Pie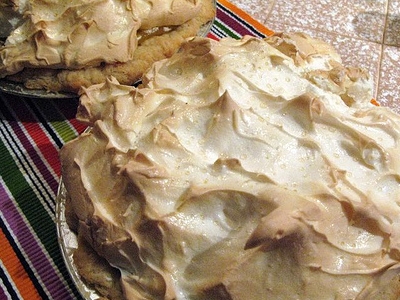 Caramel Pie

Mix together:
3 egg yolks, slightly beaten
1/4 cup sugar
4 TBSP. corn starch
2 cups milk
Pinch of salt
1/2 tsp vanilla

Put 1 cup of sugar (scant) in heavy skillet & heat over low flame until sugar is light brown)

Cook other mixture some and then add caramel mixture & cook some more until desired thickness. Put into baked pie shell, Top with meringue & bake at 400 degrees until lightly brown. - about 10 - 12 minutes.