Chocolate Sauce for Yellow Cake
Recipe courtesy of Mimi
Chocolate Sauce for Yellow Cake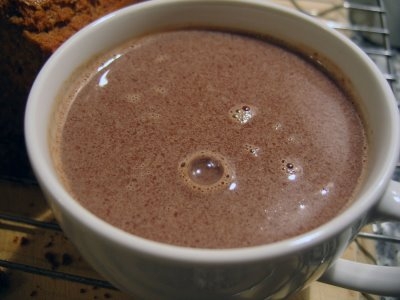 Chocolate Sauce for Yellow Cake

2 large egg yolks
3/4 cup sugar (scant)
1 TBSP. corn starch (heaping)
2 TBSP. cocoa (rounded)
pinch of salt
3 cups milk (plus a little)
1 tsp. vanilla

Combine egg yolks, sugar, corn starch, cocoa and salt. Add milk gradually. Slowly bring to a boil & cook for a few minutes. Add vanilla - Cool.