Crock Pot Green Chili-Stuffed Chicken Breast
Recipe courtesy of Mimi
Crock Pot Green Chile-Stuffed Chicken Breasts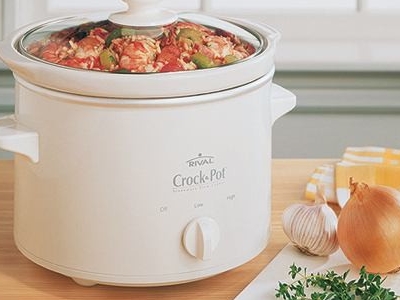 Crock Pot Green Chili-Stuffed Chicken Breast

4 boneless, skinned chicken breast halves, pounded thin
3 oz. cream cheese
3/4 cup shredded Cheddar or Monterey Jack cheese
4 oz. green chiles
1/2 tsp. shili powder
salt & pepper to taste
1 can cream of mushroom soup
1/2 cup hot enchilada sauce



Combine cream cheese, shredded cheese, chiles, chili powder and salt and pepper. Place a generous dollop on each flattened chicken breast, then roll up. Place chicken rolls in the crockpot, seam-side down. Top chicken breast rolls with remaining cheese mixture, soup and enchilada sauce. Cover and cook on LOW for 6 to 7 hours. Serves 4.