Quiche
Recipe courtesy of Mimi
Quiche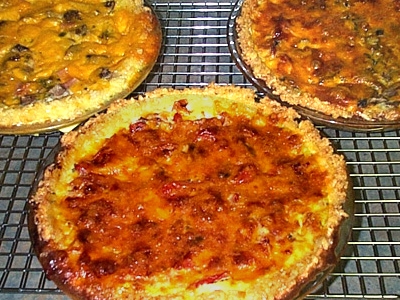 Quiche

9" Pie Shell slightly baked
1 cup cooked, drained bacon, sausage or ham (or vegetable)
1/2 tsp. salt
Pepper to taste
3 beaten eggs
3/4 cup Sour Cream or Heavy Cream
1 1/2 cups grated cheese
Touch of Paprika


Sprinkle meat into bottom of pie shell. Beat everything else together in separate dish and pour over meat in shell. Sprinkle with Paprika

Bake at 350 for 35 - 40 minutes and serve warm.

If you don't use meat - add more cheese.