Chicken & Sausage Gumbo
Recipe courtesy of Bud and Sharon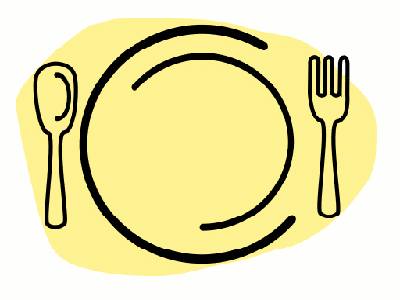 Great As A Soup or Main Dish During Football Season!

3/4 cup all purpose flour
1/2 lb. lite smoked sausage, cut into 1/4 inch slices
Vegetable Cooking Spray
6 (6-ounce) boneless skinless chicken breast halves
1 cup chopped onion
1/2 cup chopped green pepper
1/2 cup sliced clelery
2 quarts hot water
3 cloves garlic, minced
2 bay leaves
2 tsp. Tony Chachere's Cajun Seasoning
1/2 tsp. dried thyme
1 Tbsp. Worcestershire sauce
1 tsp. Tabasco hot sauce
1/2 cup sliced green onions
4 cups cooked rice

Place flour in a 13 x 9 pan. Bake at 400 degrees for 15 minutes or until the color of caramel, stirring flour every 5 minutes.

Brown sausage in a Dutch oven coated with cooking spray over medium heat. Drain and pat dry with paper towels; wipe drippings from Dutch oven.

Brown chicken; drain and pat dry. Wipe drippings from Dutch oven.

Cook onion, green pepper, and celery in a Dutch oven coated with cooking spray until tender; sprinkle with browned flour. Gradually stir in water; bring to a boil. Add chicken, garlic, and next 5 ingredients. Reduce heat; simmer mixture, uncovered, for 1 hour.

Remove chicken; let cool. Add sausage, and cook gumbo, uncovered, for 30 minutes. Stire in green onions; cook, uncovered, an additional 30 minutes.

Cut chicken into strips. Add to gumbo, and cook until heated. Remove and discard bay leaves; serve over rice.

Makes 8 1-cup servings. (I usually double the above recipe to make 16 servings)

ENJOY!