Banana Pudding
Recipe courtesy of Mimi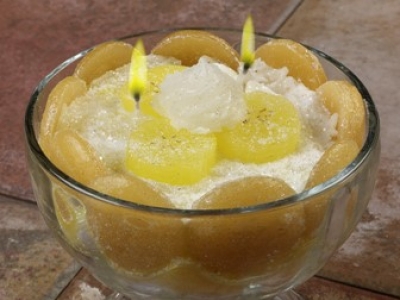 Banana Pudding

1 8 oz pkg. cream cheese
1 can Eagle Brand Milk
1 large pkg. vanilla instant pudding
3 cups cold milk
1 tsp vanilla
8 oz. cool whip
2 - 3 bananas

Mix pudding, Eagle Brand Milk, cream cheese - fold in 1/2 of cool whip. Layer vanilla wafers, bananas and pudding mix until used up. Top with remaining cool whip.