Ice Cream Crumble
Recipe courtesy of Mimi
Ice Cream Crumble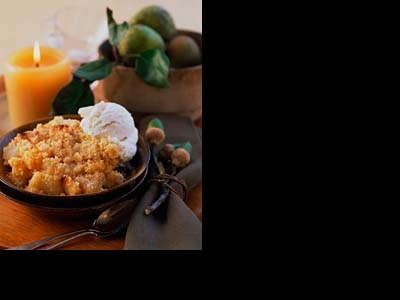 Ice Cream Crumble

2 cups flour
1/2 cup oatmeal
1/2 cup brown sugar
2 sticks melted margarine
1 cup chopped pecans
1 jar Caramel Ice Cream Topping
1/2 gallon vanilla ice cream


Mix flour4, oats, sugar, butter, pecans. Spreadf on cookie sheet and bake 10 - 12 minutes at 450 degrees. Watch carefully so it does not burn. Crumble fine while hot. Cool. Layer 1/2 cooled crumble mixt5ure in a 9 x 13 glass pan. Pour 1/2 jar caramel ice cream topping over the crumb mixture. Spread softened ice cream over mixture in the pan. Top with other 1/2 crumb mixture and the rest of the caramel. Freeze overnight. Serves 12 - 16.