Coconut Custard Pie
Recipe courtesy of Mimi
Coconut Custard Pie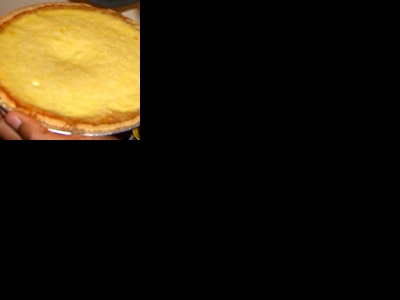 Coconut Custard Pie

3 eggs
1 cup milk
1/2 cup heavy cream (whipping cream)
1 TBSP margarine
1/2 tsp grated orange rind
1/2 cup sugar
3/4 cup plus 3 TBSP grated coconut (divided use)
Unbaked pastry for 9" pie

Preheat oven to 400 degrees. On medium speed of electric mixer, beat the eggs. Add milk and heavy crea; beat to blend. Add margarine, orange rind, sugar and 3/4 cup of coconut, mixing until blended. Pour into pie shell and sprinkle with remaining coconut. Bake 30 to 35 minutes or until custard is well set. Cool before serving. Makes 8 servings.