Creamy Lemon Pie
Recipe courtesy of Mimi
Creamy Lemon Pie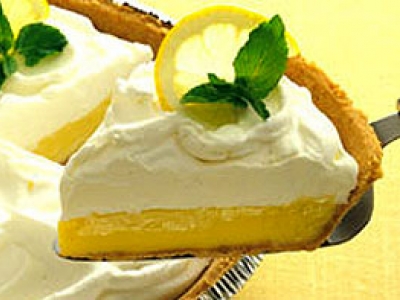 Creamy Lemon Pie

1 8 or 9 inch baked pie shell

3 egg yolks
1 14oz can Eagle Brand Sweetened Condensed Milk
1/2 cup Realemon Lemon Juice from Concentrate
Little bit of yellow food coloring (optional
Whipped whipping cream

Pre-heat oven to 325 degrees. In medium bowl, beat egg yolks with sweetened condensed milk, lemon juice and food coloring. Pour into baked crust - bake 30 minute. (You can cover the tops of crust edges with foil strips to keep them from getting too brown) Cool - Chill.
Spread with whipping cream and refrigerate any left-overs.