Margarita Pie
Recipe courtesy of Mimi
Margarita Pie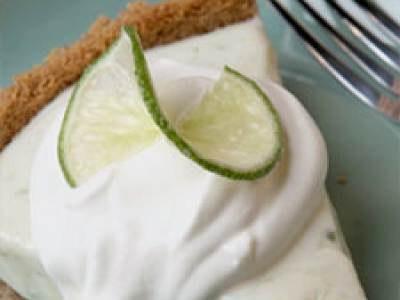 Margarita Pie

1 1/4 cups finely crushed pretzels
1/4 cup sugar
1/2 cup margarine, melted
1 (14 oz) can Eagle Brand Milk
1/3 cup Real Lime Lime Juice from Concentrate
1 - 4 TBSP Tequila
2 TBSP triple sec or other orange-flavored liqueur
1 cup (1/2 pint) Whipping Cream (whipped

Combine pretzel crumbs, sugar and margarine; press on bottom and up side to rim of buttered 9-inch pie plate. Chill. In large bowl, combine sweetened condensed milk, Real Lime Brand Lime Juice and triple sec; mix well. Fold in whipped cream Pour into prepared crust. Freeze or chill until firm - 4 hours in freezer or 2 hours in refrigerator. Refrigerate or freez leftovers.