Toffee (with Hershey Bars)
Recipe courtesy of Mimi
Toffee with Hershey Bars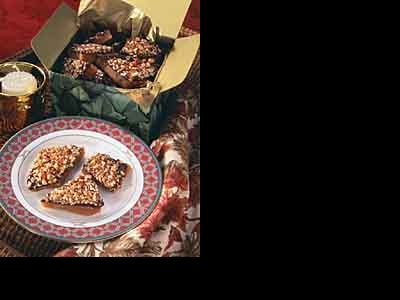 Toffee (with Hershey Bars)

Open 6 Hershey bars and break into squares

Put in large skillet:

2 sticks margarine or butter
1 cup white sugar
3 TBSP water
1 tsp. vanilla

Cook on High, stirring CONSTANTLY until caramel color - 10 - 15 minutes

Pour on lightly greased (with margarine) baking sheet. Then put Herhey bars on top and when they kinda start to melt, spread over all and sprinkle with fairly finely chopped pecans. When cool, break into pieces.