Pina Colada Cake
Recipe courtesy of Mimi
Pina Colada Cake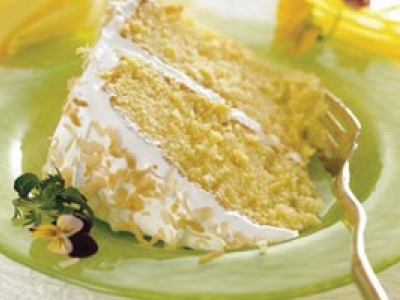 Pina Colada Cake

1 Duncan Hines White Cake Mix
2 eggs (used in mix)
1 can Eagle Brand Milk
1 small can Coco Lopez
1 medium Cool Whip
1 pkg. frozen coconut



Bake cake according to directions in long pan. While hot, poke holes about 1 inch apart in cake with handle end of knife. Pour Eagle Brand milk in holes. Pour in Coco Lopez over Eagle Brand milk in holes also. (and all over cake). Use 1/2 frozen coconut on top of cake. Cool 30 minutes. Apread Cool Whip over coconut. Sprinkle rest of coconut over that. Chill 8 - 12 hours before serving.